Beyonce - Love On Top (Lead Sheet)
Learn to play Love On Top by Beyonce
Love on Top is a track recorded by Beyonce for her fourth studio album 4. This song was written by Terius Nash, Shea Taylor and Beyonce. It's a throwback to 1980s uptempo R&B.
Click music below to download free pdf version!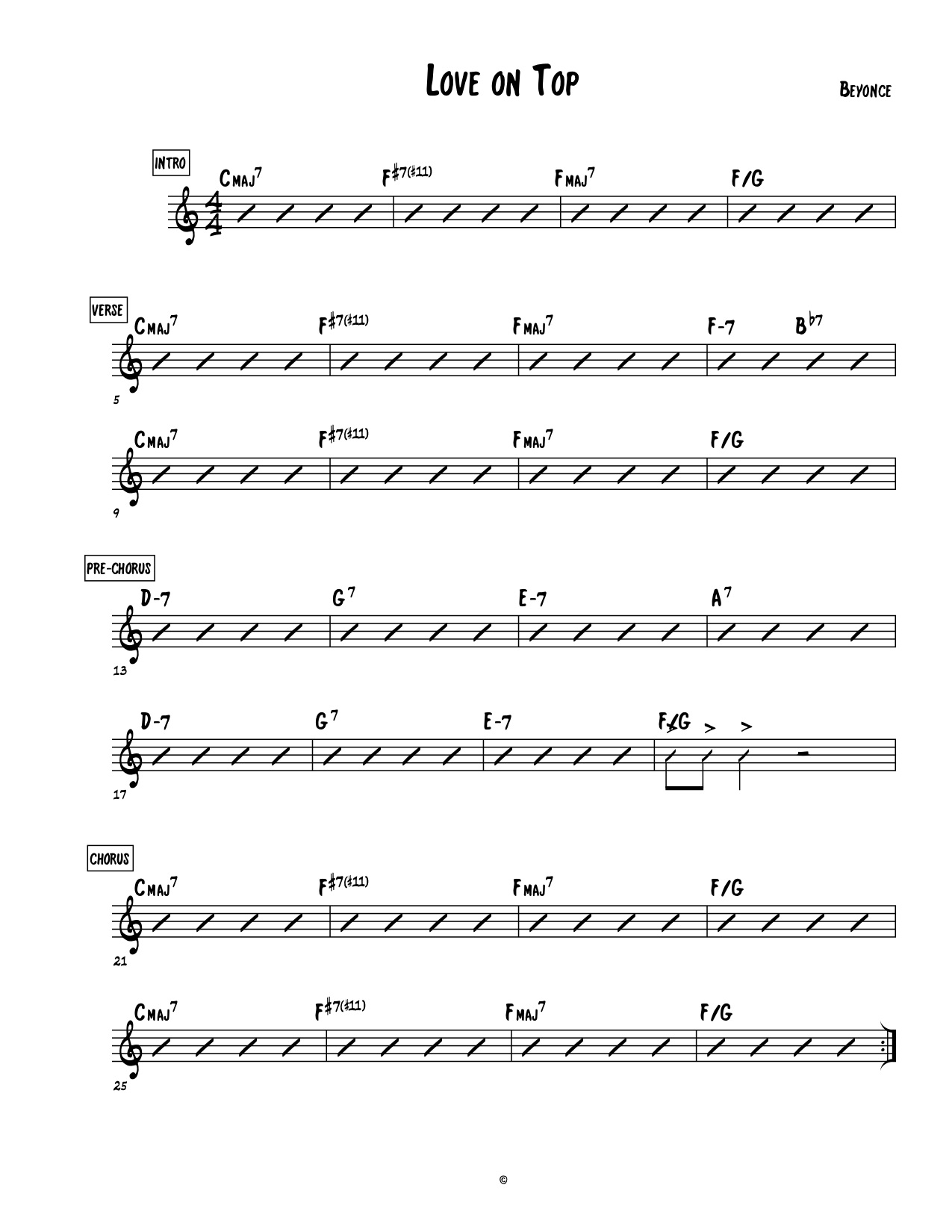 Enjoy playing Beyonce in the comfort of your own home... or gig :) Check out this awesome music video for Love on Top by Beyonce. Who doesn't love costume changes synced up with modulations???