Harry Styles - As It Was (Sheet Music)
When did Harry Styles get so good?! Hearing this song for the first time stopped me in my tracks... and made me check out all the other great music Harry's putting out (I guess I've been living under a rock). "As it Was" has so much going for it, starting with one of my favorite singer-songwriter tricks - starting out on the IV chord... Love it! But as simple as the chord progression is, there's something surprising about it. It has the feeling of a II V I, but the harmonic rhythm is off-kilter, slipping in a IV before it.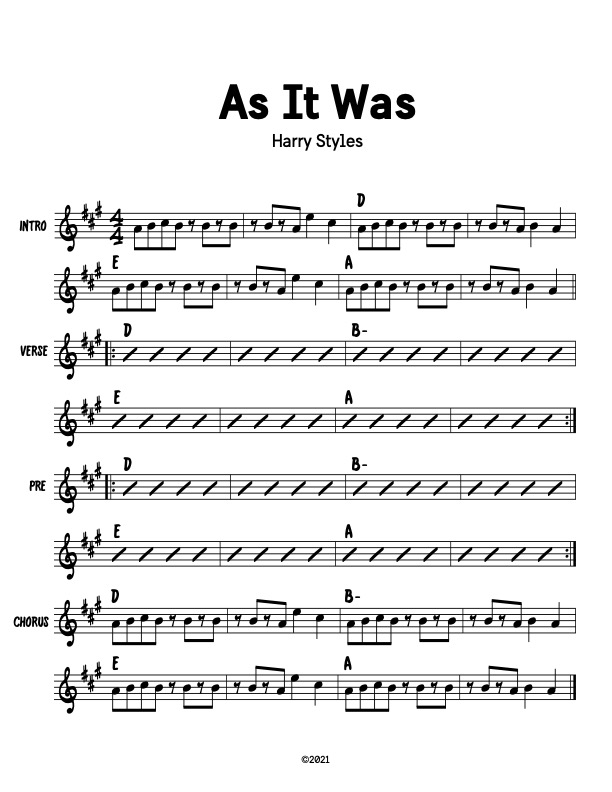 Harry Styles is always surprising us though - going from an X Factor contestant to a member of one of the most popular boy bands of all time, and now making music that hits harder than we ever imagined... and he was certainly not who I expected to see in a war movie! In 2017 Harry made his movie debut in the World War II movie, Dunkirk. "As it Was" is as surprising as Harry is.