Mariah Carey - Always Be My Baby (Chords Lead Sheet)
Learn to play Always Be My Baby by Mariah Carey
Always Be My Baby is a song written and produced by Mariah Carey, Jermaine Dupri and Manuel Seal. It's a midtempo tune that has been loved ever since it was released in 1996. It is from Mariah's fifth studio album Daydream.
It was acclaimed by music critics and became a huge commercial success, making it to the top of the Billboard Hot 100. Along with spending two weeks at the top of the charts it was also certified triple platinum.
Click the music below to download this lead sheet for free!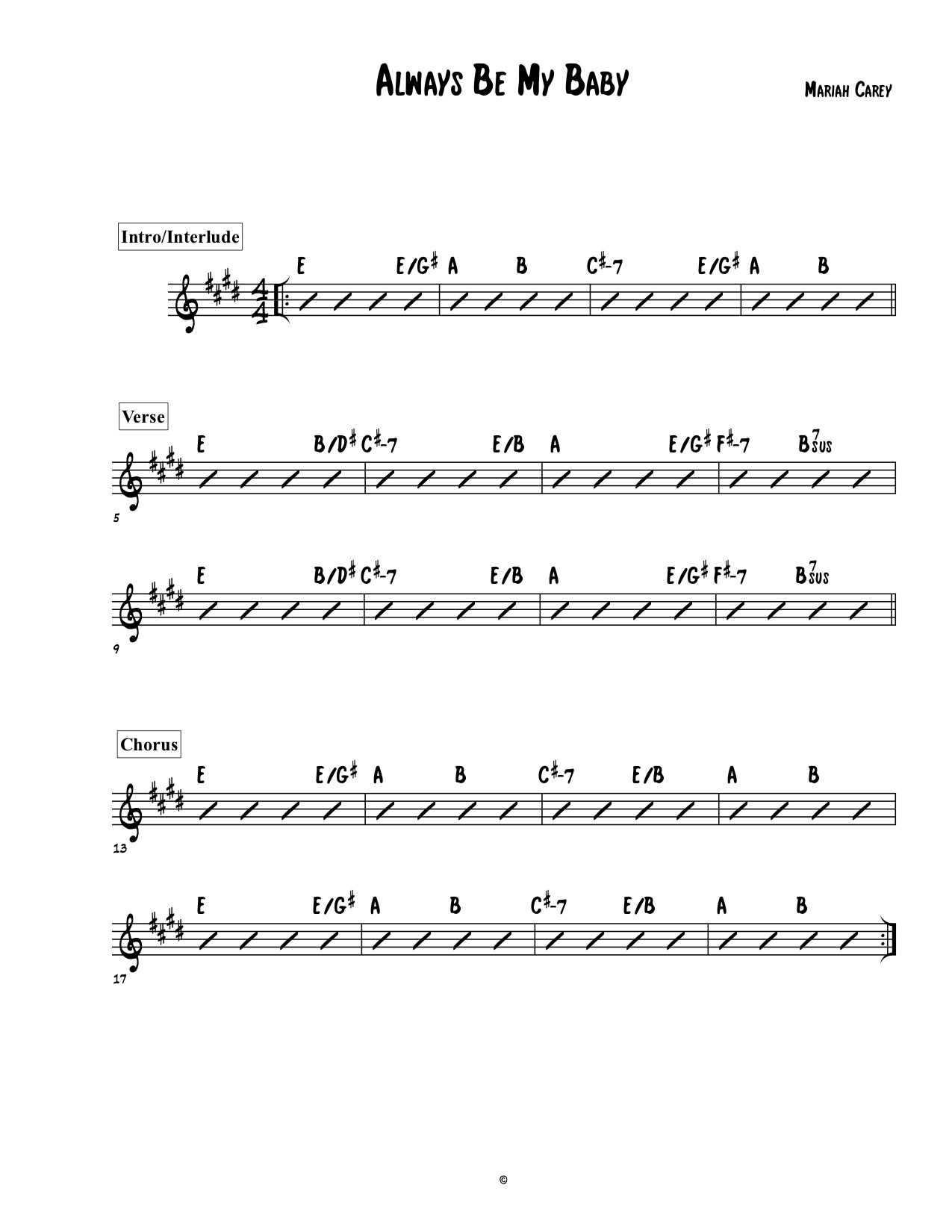 Hope you enjoy playing this song :) Check out this iconic music video for Always Be My Baby by Mariah Carey!