Mariah Carey - I Am Free (Lead Sheet)
Learn to play I Am Free by Mariah Carey
I Am Free is the sixth song on Carey's album Daydream. Released in 1995 on Columbia Records, it was produced by Mariah and Walter Afanasieff.
Click the music below to download a free pdf of the sheet music!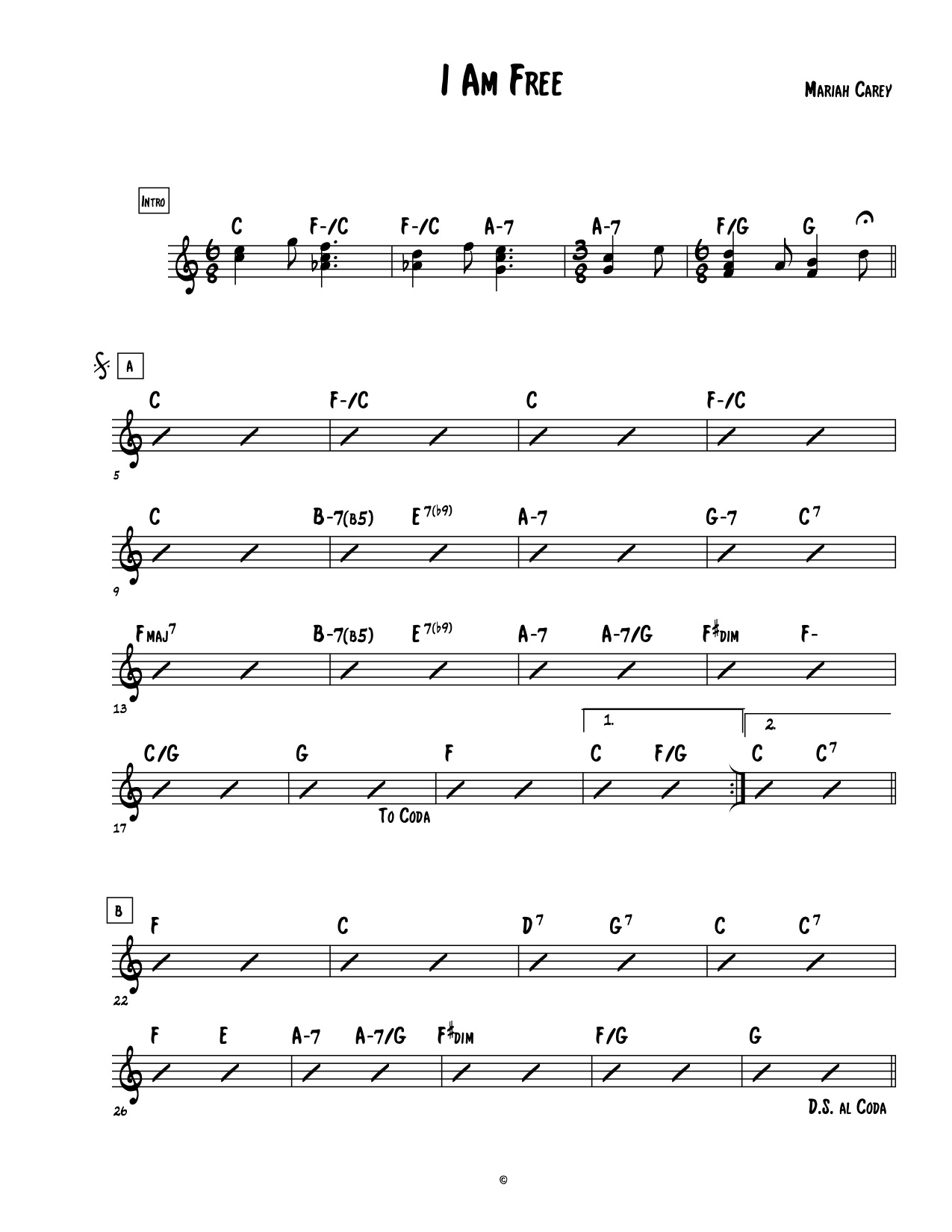 Enjoy making music! :) Have fun playing with this video of just Mariah singing...