The Little Mermaid - Part of Your World (Sheet Music)
Learn to play Part of Your World as performed by Jodi Benson in The Little Mermaid
Part of Your World was written by Howard Ashman and Alan Menken. It was featured in the 1989 film The Little Mermaid. It was performed by American actress Jodi Benson.
Click music below to download the sheet music for free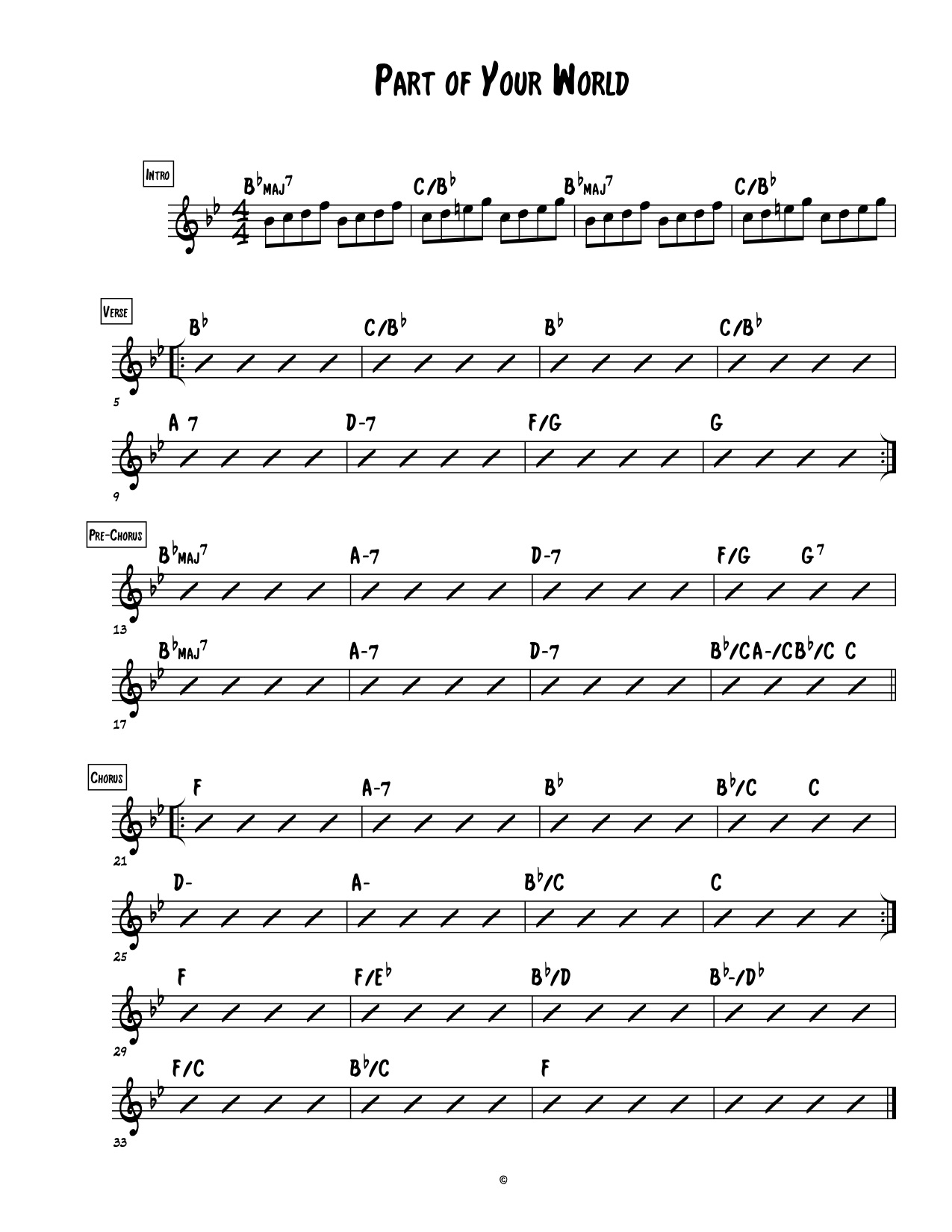 Enjoy playing this song on piano! :) If you want to take a walk down memory lane, feel free to watch this music video.