Willy Wonka - Pure Imagination (Lead Sheet)
Learn to play Pure Imagination
Pure Imagination is a song written in 1971 by British composers Leslie Bricusse and Anthony Newley. They composed the song for the film Willy Wonka & the Chocolate Factory, it was performed by Gene Wilder.
Click the music below to download the lead sheet for free!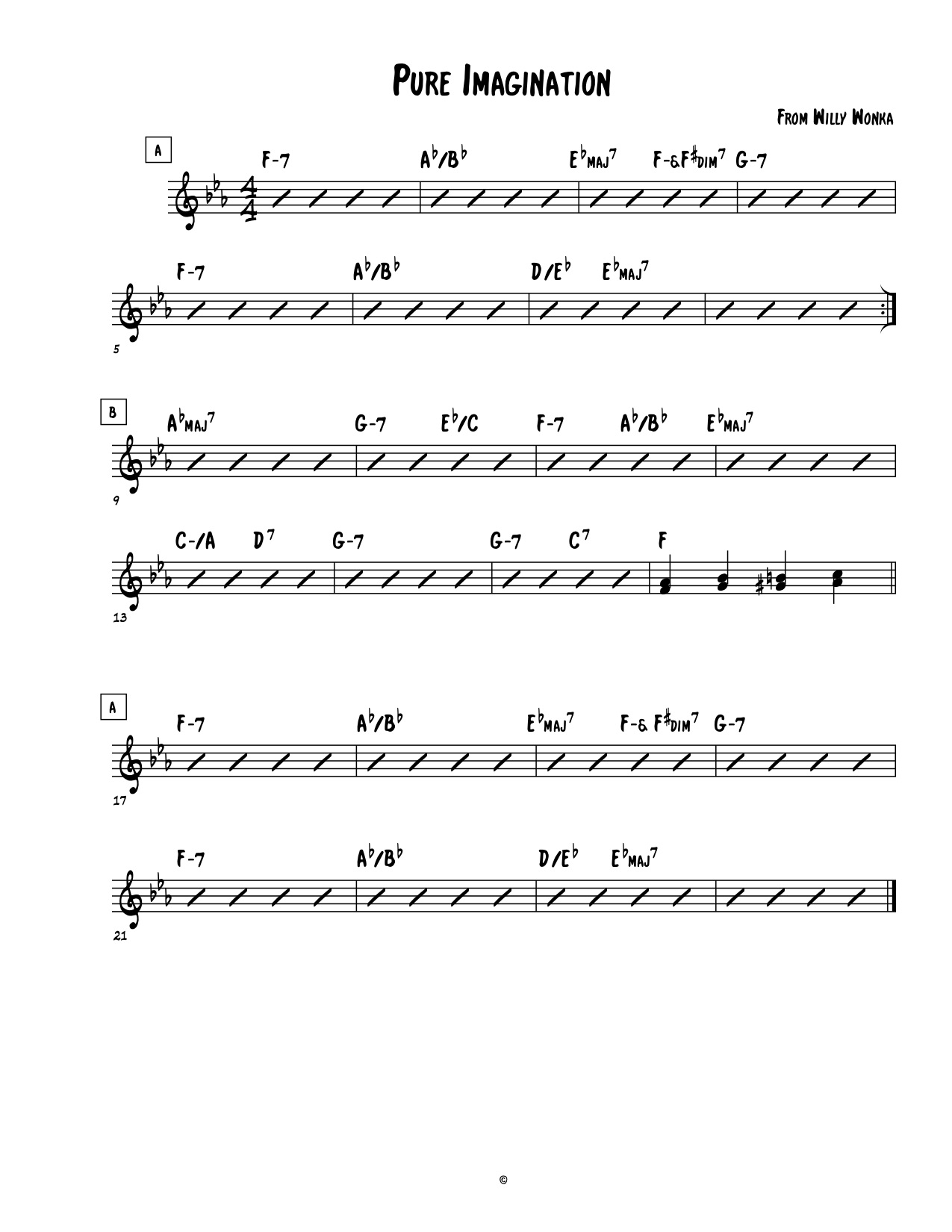 Enjoy :) Check out this click from the original film!