Alicia Keys - If I Ain't Got You (Piano Music)
Learn to play If I Ain't Got You by Alicia Keys
If I Ain't Got You is a song off of Alicia Key's second album The Diary of Alicia Keys. It was released in 2003. Engineered by Tony Black and mixed by Manny Marroquin this track was a huge hit.
Click music below to download a free pdf!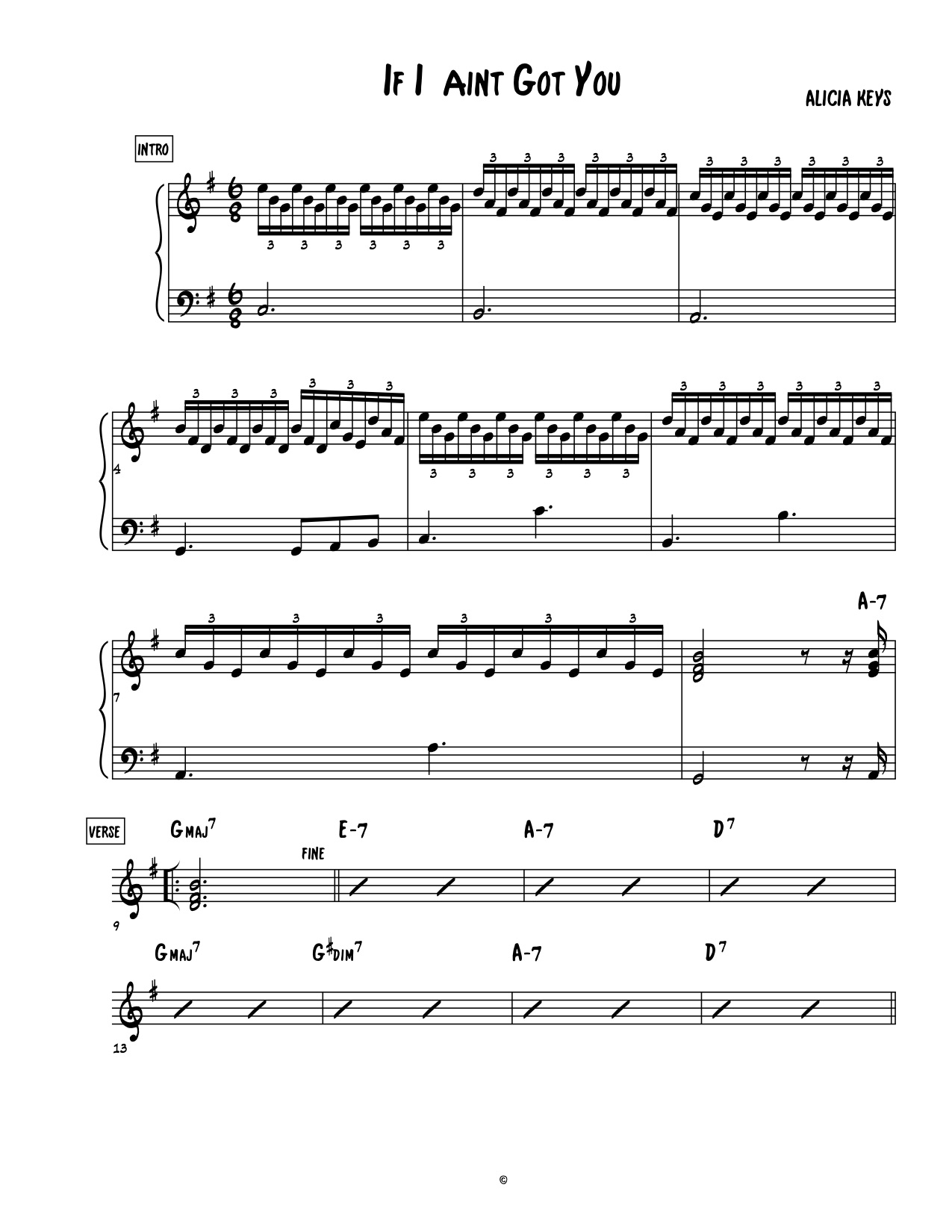 Hope you enjoy playing this song! Don't forget to check out this classic music video for the song. It's definitely one of my favorite music videos ever.
I am a piano teacher who teaches piano lessons in Boulder. Thank you so much for checking out my transcription of this song!