Silk Sonic - Skate (Chords Lead Sheet)
Learn to play Skate by Bruno Mars, Anderson Paak & Silk Sonic
Released June 30th 2021, Skate by Silk Sonic appears to be the hit of the summer. Written by Bruno Mars, Brandon Anderson, Dernst Emile II, James Fauntleroy, Domitille Degalle and JD Beck.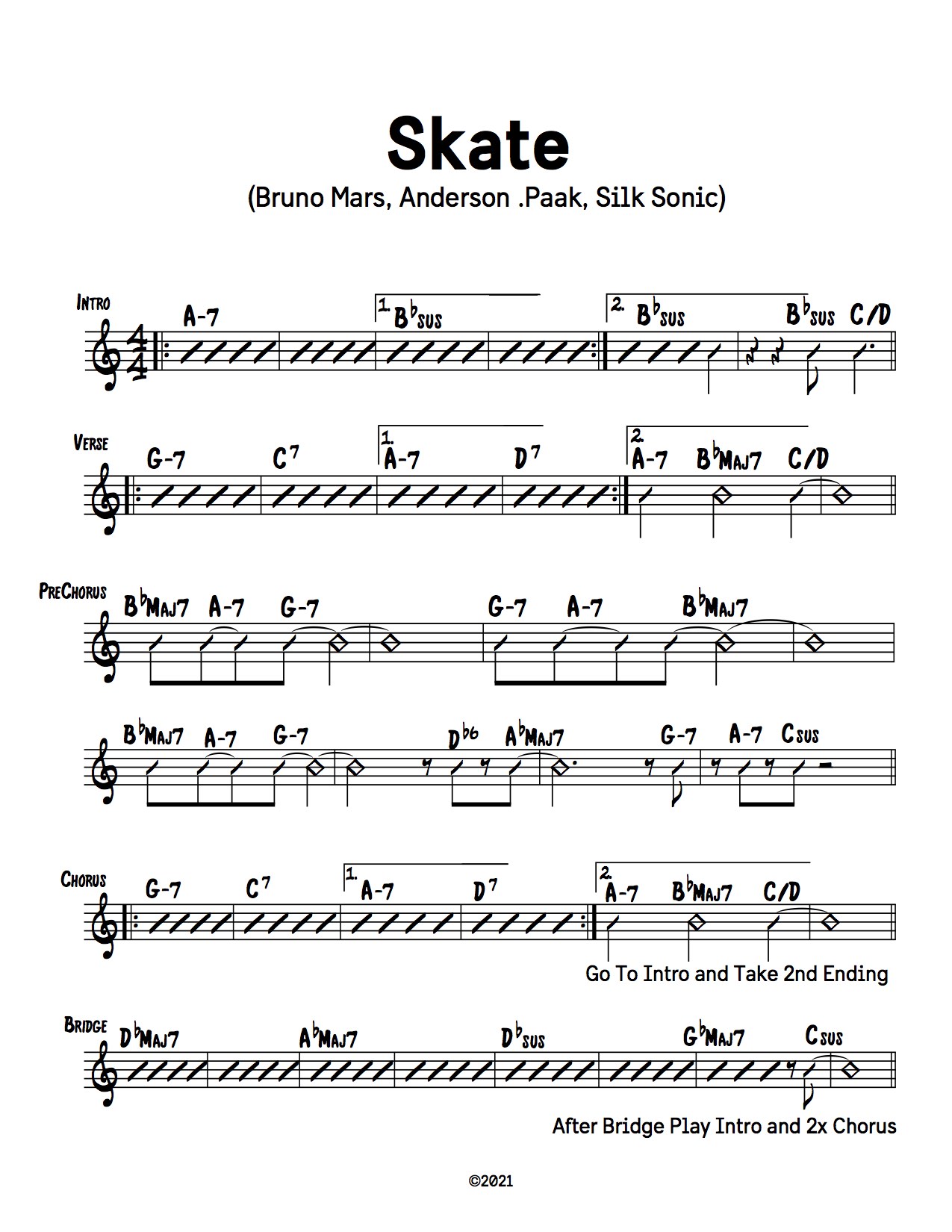 This hip/groovy, Marvin Gaye inspired jam is about to be all over the place. Get ready to hear this song all the time, when you're shopping to when you are at the dentist. Lucky for us this masterfully produced song will certainly hold up to repeat listens. With an incredible string arrangement to boot this will be the song of the summer. Plus props to Domi and JD Beck for their contribution to this laid back throw back.
Check out this cool new music video from Silk Sonic!